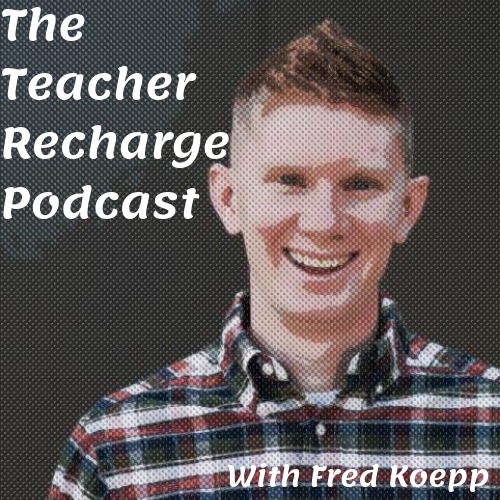 Today's Guest: CJ Reynolds
CJ Reynolds teaches high school literature and The History of Hip-Hop in West Philadelphia. He is a graduate of Rowan University and has been in the classroom for 15 years. He is also the creator of the YouTube channel, Real Rap with Reynolds.
This channel is aimed at helping new and burned out teachers be the teacher they always wanted to be. As an educator CJ's bare bones teaching philosophy is simple, in the classroom "relationships are king" and the job of a teacher is "always only ever about the students.
Join the "Acknowledge Someone" Movement!
Use the code "TEACHERRECHARGE" and receive 10% off your entire purchase: 
http://www.fredmotivates.com/shop/
CJ Reynolds:
Website: www.realrapwithreynolds.com
iTunes: Real Rap With Reynolds
Instagram: @realrapwithreynolds
Facebook: Real Rap With The Reynolds
Twitter: @realrapreynolds
Snapchat: realrapreynolds
Soundcloud: Real Rap with the Reynolds
Pinterest: Real Rap With Reynolds
Amazon Store: Real Rap with Reynolds
FREE Audiobook and a FREE 30 Day Trial: Audible
Fred Koepp:
Twitter/Instagram: @fred_nation
Business Account: @teacherrecharge
Facebook: Fred Motivates
Website: www.fredmotivates.com
Podcast Website: www.teacherrecharge.podbean.com
Email: teacherrechargepodcast@gmail.com
You can also listen on:
x